Glass Door Knobs
They seem to look irrelevant at first, but at second glance, having a nice doorknob to enter your home is a great decorative for the outside. It's as good as a used home part as a marble kitchen countertop. Doorknobs tend to be bland with the metallic brass or steel shanks, so having one made of glass is a look of amenity for the house. Glass doorknobs have a clear look that stands out like a diamond, although it's not that sharp or shiny. It can be circular, like a crystal ball, or it can be multisided, from four to twelve sides. There are almost one hundred different patterns for glass doorknobs. A lot of people prefer the vintage styled doorknobs, which costs extra, but for those with a taste for design, they won't mind.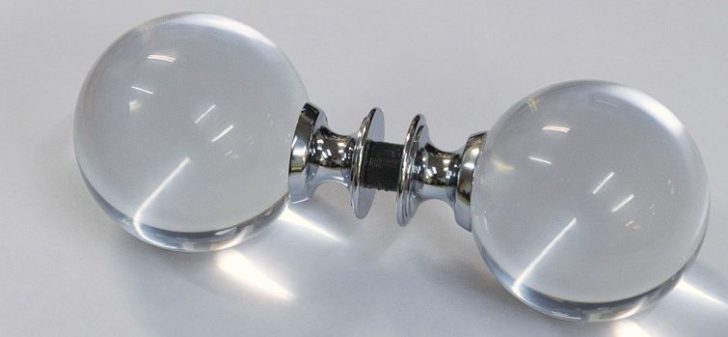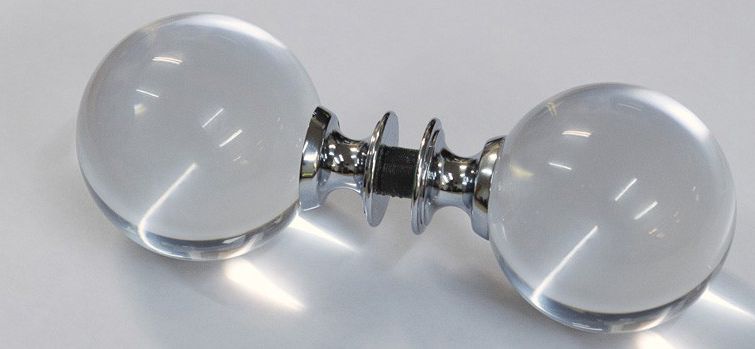 How glass doorknobs came to be has an interesting history. They have been around since the 19th century, but didn't become widely used until America's entry into World War I, when bronze, iron, and brass were brought in to make the military's ammunition. Even after the war, and with the Second World War twenty years after, metals will reserved to rebuild the military, making glass a major source for home supplies. Molded and machine-cut glass doorknobs became mass-produced through the end of the 1940s; large and shaped variously like an Art Deco sculpture. The 1950's changed style and taste, returning metallic, bronzed, and steeled doorknobs to the new suburban rebuilding of the country, which remains today.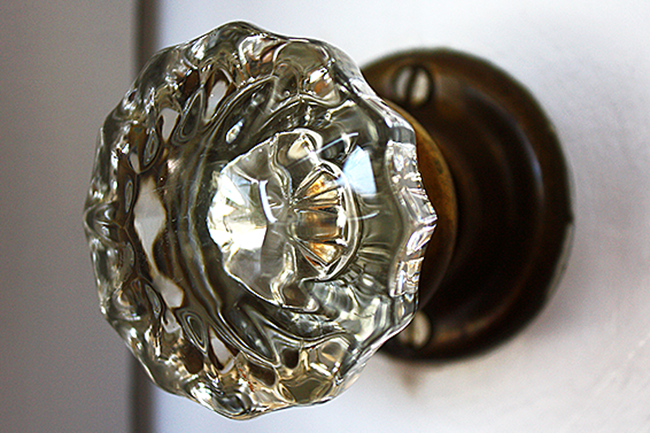 But it's not just the front door that a glass doorknob can be installed for, but with anything that requires a doorknob, such as a closet or a drawer. In fact, people have used glass doorknobs as décor and replacements for other minor things, including as coat hangers, certain rod ends, and curtain tiebacks. Reusing glass doorknobs have now turned into a trend for stylizing homes in a creative way for a better reason besides making an art of it: saving money. People can either make it themselves or find them at a flea market where people can buy it on the cheap.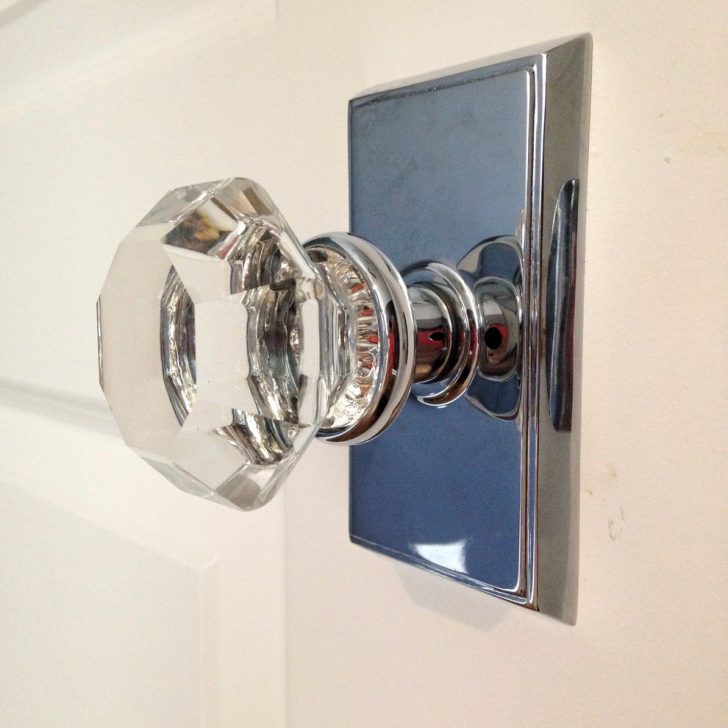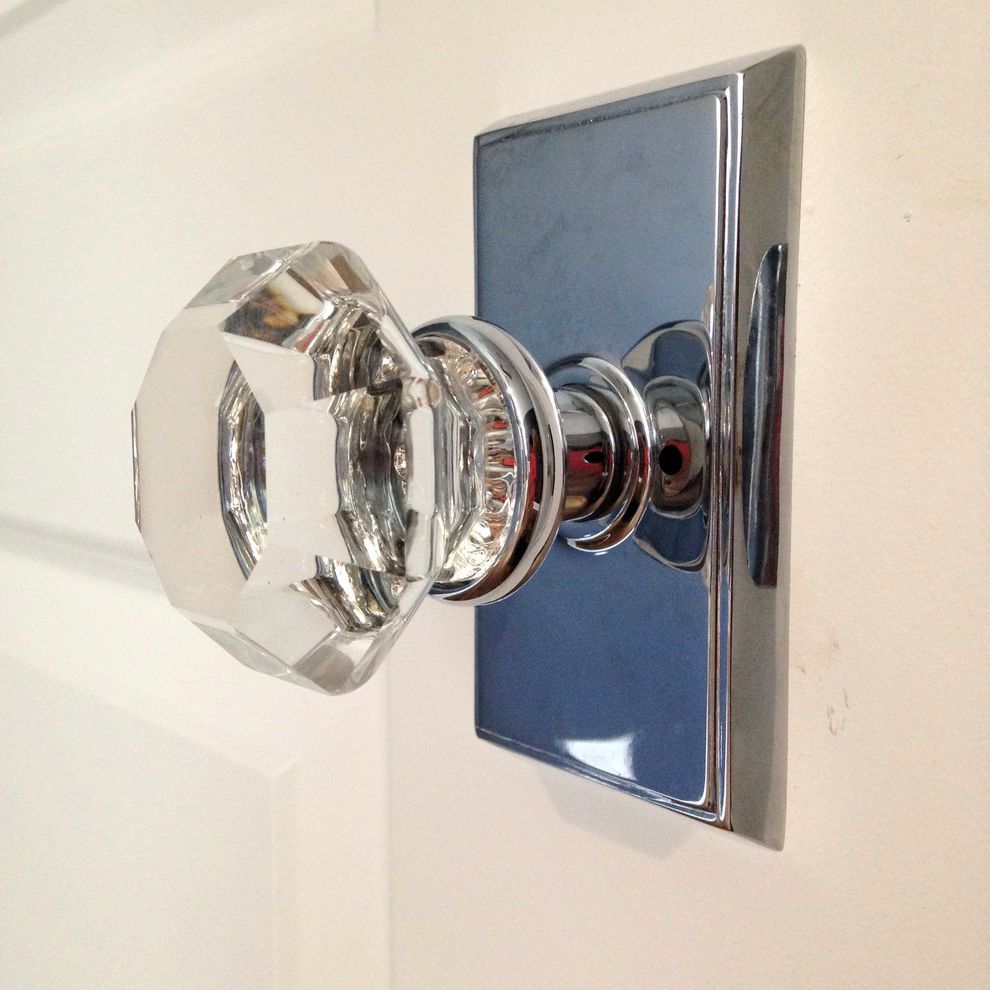 Craftsmen of glass doorknobs say that older doorknobs don't reflect the light so much and feeler lighter, which makes the knob better. But some like the shine of a crystal clear doorknob with crafty cuts and designs and can feel the heaviness of the knob as they turn it. Prices vary on how much a glass doorknob costs, but the look and feel of it is worth every penny. There is no metalizing or bronzing to such a small object, but a touch of modernity to the house. There is a liking to a throwback in the house, mixing it with the new look of a home, very much like a baseball stadium with retro architecture. So for glass doorknobs, as old as they are, they are well maintained, always used, and will be popular with trendy house decors for the continuous future.