Interior Doors and their classification of way of opening
You should choose interior doors properly because only a door of a high quality can become both a reliable insulator from unusual sounds and eye-catching piece of decoration. You can spend hours leafing through glossy magazines or browse the web looking for "how to choose interior doors", view photos of interior doors, but do not find the right answer. And it is all because a positive solution to the problem is impossible without some knowledge. What should you know about it? That will be discussed.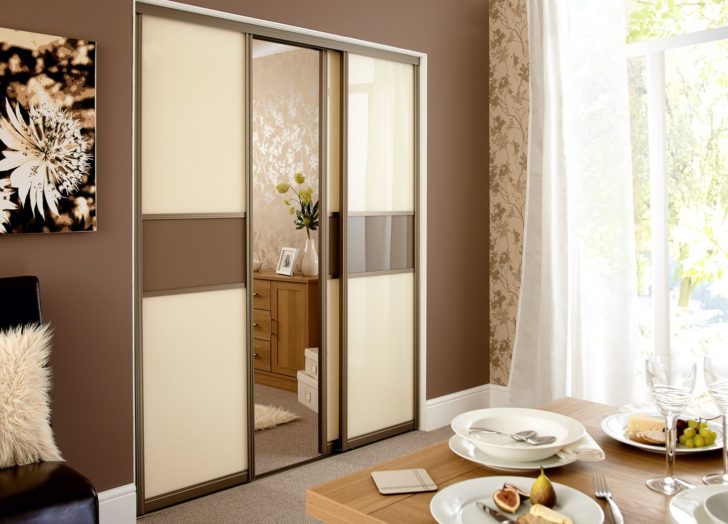 One of the most important things is a choice of construction. According to this doors are divided into:
Double-swing (pendulum) interior doors
These doors open on both sides and are made mostly of masonite, glass, plastic or aluminum. They are rarely used in apartments, because they can't provide reliable pressurization. Most often they are found in public places, at railway stations, in large supermarkets.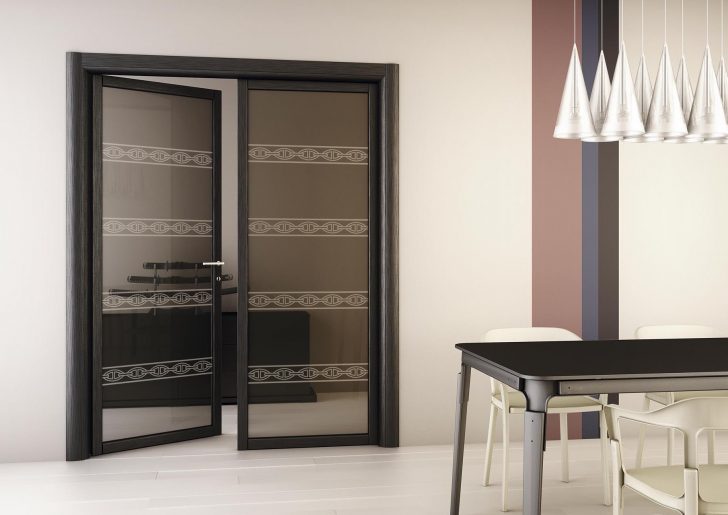 Single-swing doors
They are the most in-demand doors. They open on one side and have single or double leaves. According to a way of door erection they are left and right. If you open a door to the right, it is right, to the left - left. You should know this when you buy knobs and hinges.
Swing doors need space to open, so they are not really suitable for small apartments.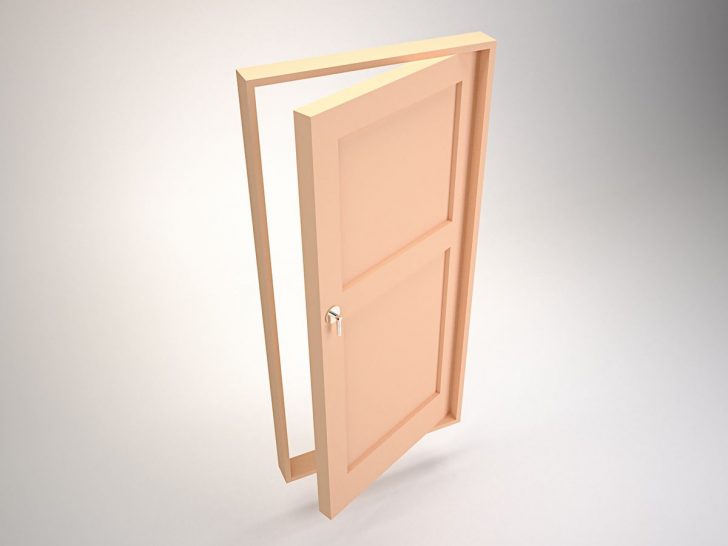 Rolling doors (pocket)
They open along and inwards a wall by guide rolls. Rolling doors, which open inward partition, look eye-catching but these doors can be set up only on initial stage of repair. Otherwise, a leaf will be set up on outer rolls.




When you think of what interior doors to choose, pay attention to the fact that rolls can be upper, lower, upper and lower. A door, which are set up with an upper roll, looks more exquisite but it can swing a little in a draught. Double-rolled doors are the most reliable and durable.
Rolling doors are ideal for small apartments because they don't require a lot of space. However, there are disadvantages - gaps between a door frame and a leaf let sounds, smells and light in and not everyone likes it.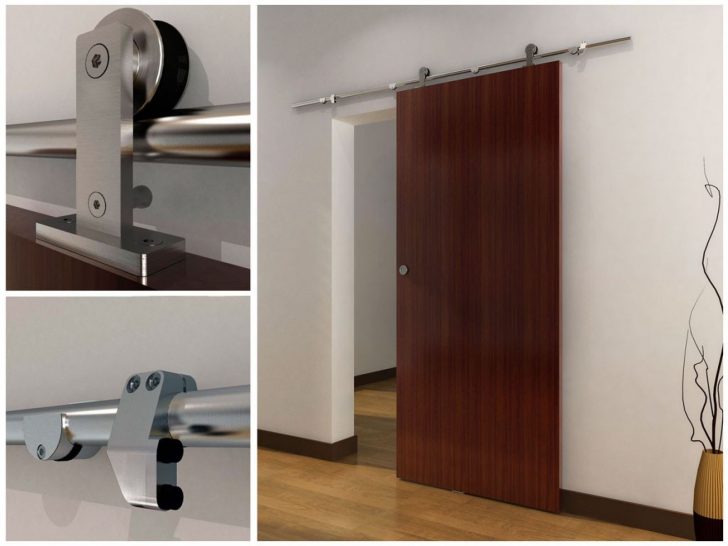 Folding doors (below framed)
Folding doors consist of panels which fold at the opening. Construction includes an upper (sometimes lower) guide roll, a pulley and panels connected with hinges.
Opening and closing are silently and effortlessly because of bearings in a pulley. Package also includes stoppers which fix the door in the same position.
Panels can be both solid and glazed. Folding doors are suitable for small apartments, they save space. Among disadvantages we can note weak thermal and acoustic insulation and fragility because of a large number of small moving elements.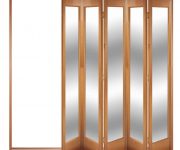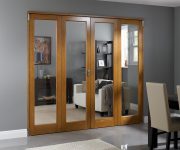 Stable doors
They are one of the single swing door types and this door took its name from a place of an original use. Doors, consisting of two halves (upper and lower), with their locks and hinges were used in stables and now become extremely popular in apartments especially in the west.
Such doors are suitable if a family has small children or pets. A lower half-door blocks the way and an upper one can be opened for airing. Stable doors look especially seamless in a kitchen.