How to decorate a door by your own forces
To decorate a house by your own forces is a very exciting and interesting. House interior becomes a unique and cozy. Decoration, made by your own forces, has a special energy and heat, and you can completely transform your house. Over time, house furnishings lose their luster and require updating. This also applies to doors in a room - they can crack, scratches, chips appear, making them a kind of messy.
How to decorate a front door
A front door is one of the most important in a house. A door can be decorated outside and inside. To decorate entrance doors you should choose those materials that are durable to moisture, temperature extremes. A decoupage technique is very suitable for the decoration of the entrance door.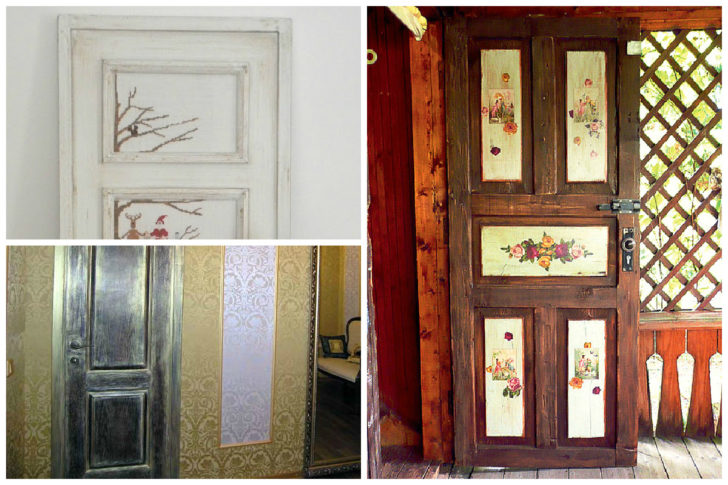 Decoupage of doors is a special technique of surface coating of ready-made drawings made from napkins or wallpapers, or using preprinted forms, bought in a special store. Decoupage of doors by your own forces is a fascinating process that develops creative imagination and recalls the creation of applications.
This known technique for the art of decoration is suitable not only for the restoration of old doors, but also helps to give a new door an exclusive and unique design. Beautifully executed decoupage of doors by your own forces can make an entrance to a house fabulous and unique. Decoupage of doors will take less time than ordinary painted doors, and a door will look much more spectacular.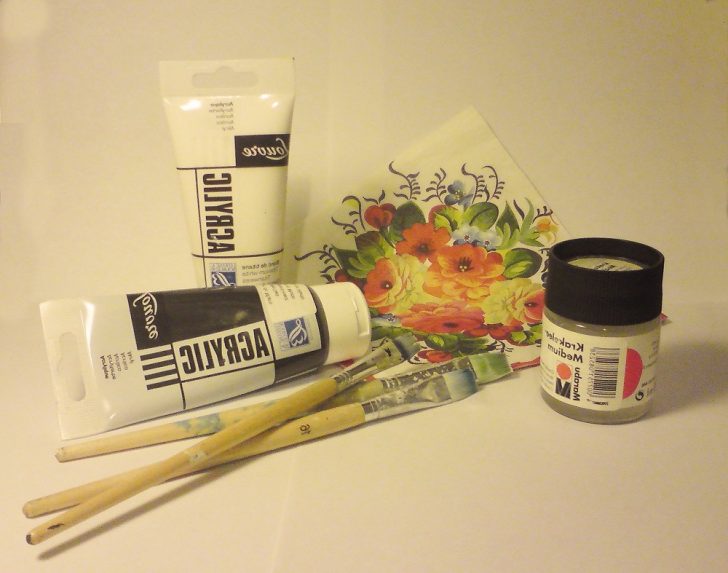 It is better to choose acrylic paints for decoupage. Acrylic paints are easy to use, quick drying and do not smell too strong. To give a specific texture to a surface, you can use various support tools - foam sponges, scouring pads or bast wisps.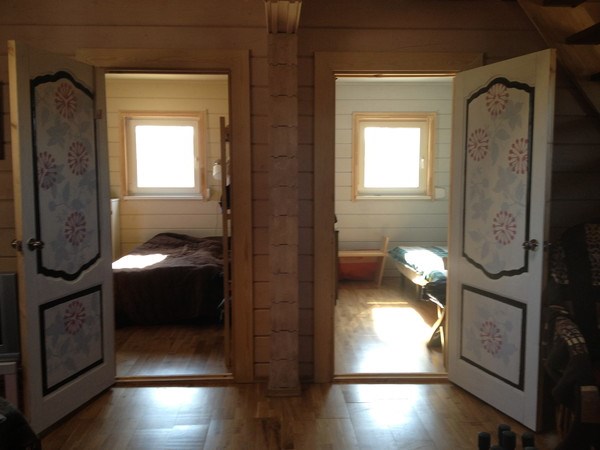 Decoration and design of interior doors
An old interior door can be replaced by a new model, but it is better to spend a little time and to renew and decorate it so that it will again look beautiful and elegant. Looking at the photos on the internet from home craftsmen, in which how to restore an old door by your own forces, you marvel a rich imagination and skill. Anyone who wants comfort and beauty in his house, looking at these photos, also wants to create something like that.




Ideas for decorating of interior doors