What gap is needed between door, floor and frame
Beginners will always be confronted with some difficulties when installing doors. The most important steps of doors installation is a fixture of a frame and installation of a leaf. During this process, many people cannot deal with the question of what gap is needed to leave between a door and a frame. How to understand the delicateness of the installation?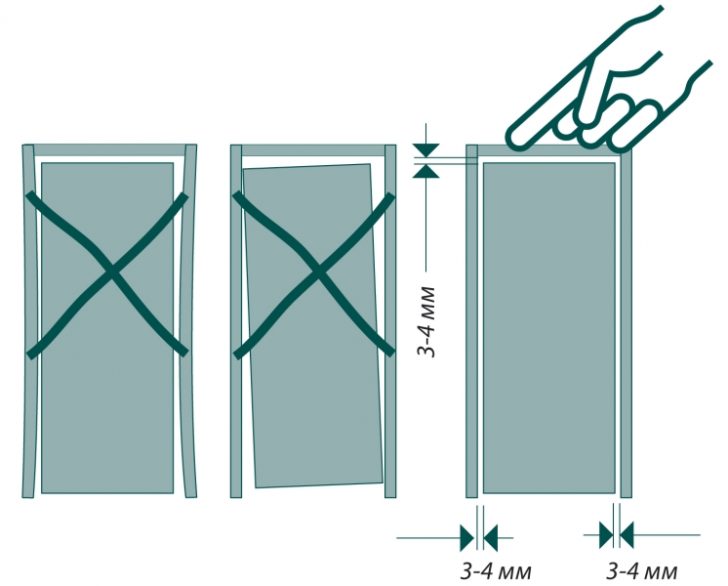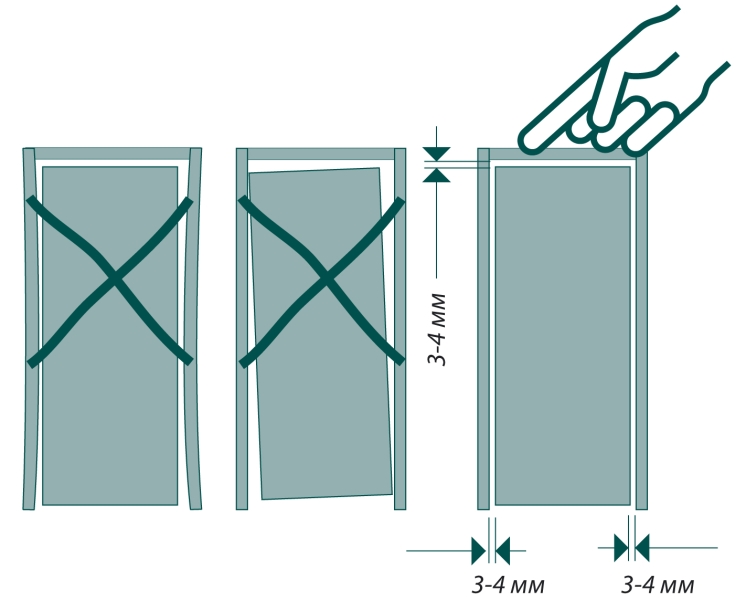 Standards and rules of gaps formation between a door and a frame
Further operation of the door structure depends on how well gaps will be calculated and put. Under the influence of moisture door can expand and then problems with its functionality cannot be avoided. Also, too large gap hinders reliable fixing of doors in the closed position.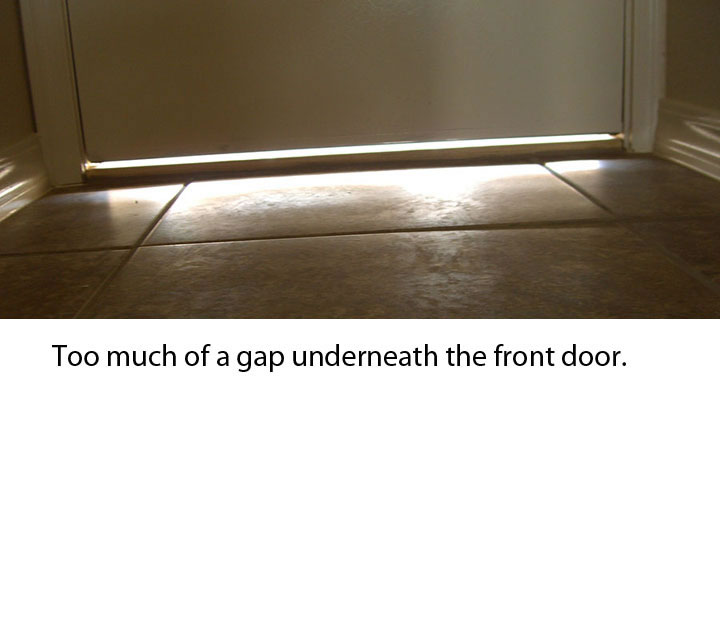 There are standards and rules on this subject. According to the rules, gaps are always calculated individually and depend on the geometric design parameters: weight, height, and width of a door. In this case the reasonable error is ± 1mm. If according to their dimensions a door must have 5 mm gaps between a leaf and a frame, considering a possible error, they can be from 4 to 6 mm.
Gaps between a leaf and a frame of standard doors
What gap should be left, when it comes to the standard door leaf by height of 200 cm and by width from 60 to 90 cm? In such cases, it is usual to leave the required gaps by width up to 5 mm. And it is usually sufficient to have 3 mm gaps. It is more effective to leave 4 mm and more for rooms with high humidity and for doors made from materials absorbing well moisture.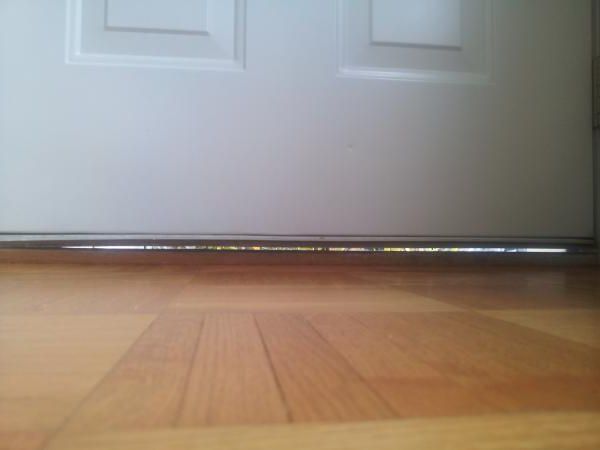 Between a leaf of interior doors and the floor it is required to leave a gap of at least 2 - 2.5 cm to provide natural ventilation. A gap of 4 cm is allowed for convenient and safe door opening.
How to create gaps when installing interior doors
During installation of a frame and during the initial formation 1-2 cm gaps should be left "for foaming". This is extremely important because in the process of setting foam considerably increases in volume and creates pressure on the box. When this happens, there is no right gaps between a frame and a leaf – a frame flex arch-wise and a door loses the ability to close.
A strip of any material by thickness of 3 to 3.5 mm should be set between surfaces of a frame and a leaf with the closed door. Typically, cardboard of door packaging serves well as such a material.
Not to displace a frame with a door in a doorway, it is fastened with door wedges.
After it is necessary to make adjustment of the building level once again. A well-balanced door should be on wedges in spite of its weight. In the open position, the supporting structure must remain motionless.
After checking a frame, you can foam carefully and the foam expands.
If after foam setting and removing the brace the construction is not subjected to distortion, has a flat structure and gaps by planned width from the all sides (except the bottom), so, the installation was done properly.
How to eliminate a too large or a too small gap
Sometimes when you close a door (especially an old wooden door) the gap is too narrow or there are no gaps at all. Firstly, make sure that it is not about deformation: a frame should be exact on the level and keep the angles and diagonals configuration. In this case, it is possible:
to clean off the paint;
to remove a leaf from its hinges and cut contours by a plane to form a right hinge.
On the other hand, if a door dried out during the life and decreased in size, too wide gaps(over 6 mm) certainly appeared between a frame and a leaf. In this case, a door probably hangs on hinges or a knob latch misses the connector. The situation can be corrected if:
you move the door up, rearranging the hinges to eliminate redundant upper gap;
you fix a piece of wood to the end of the door on a hinge side, to eliminate too wide gaps.
Gaps between a front door and a frame
Unlike interior doors, gaps between a front door and a frame must go with the standards not so much due to the possible expansion of a leaf, but because of the danger of penetration of cold air and extraneous sounds from outside. Such troubles can be avoided by installing a seal, and it is a problem of the manufacturer. If the door is certified according to the standard there is no problem. But in the case where design is not certified, gaps may be of any type and you must glue a seal by your own hands.




Thus, in most cases, gaps of interior doors on top and on each side are equal to 3 mm, hinges at the bottom should not be less than 2 cm. If you follow these simple rules initially, in the future you will be able to avoid many of the problems and possible reinstalling of the doors.