At what stage of repair interior doors are installed
The question of when to install interior doors is necessary to put at an early stage of repair. There are many nuances: it is necessary to calculate the size of the doorway and the frame of the new doors, to determine which way the door will be opened, and if it is convenient to have the doorway in that place or it is better to displace it. So, well-timed calculations and planning help to get rid of problems.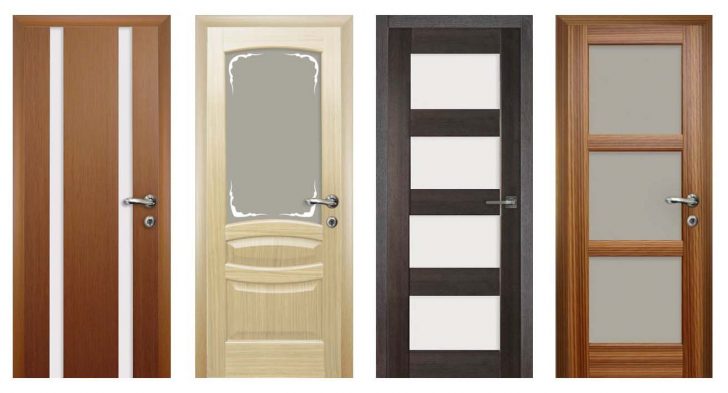 It is necessary to plan the way furniture will be placed to decide on the necessity of removing a doorway or its expansion not to hinder the door opening-closing and that it remains comfortable in the room.
It is necessary to compare the time of the year with the temperature conditions of the room and the material the construction is made of. Temperature and humidity differences are not terrible for metal doors. Whereas wooden ones can have a little shrinkage in a dry room or during the heating season and in the humid environments or in autumn, when it is cold, and the heating system is not yet turned on, temperature differences create some humidity in the room, and wood can swell slightly. All these factors need to be considered, and it is necessary to choose the time when the installation of interior doors will be optimal or to create the suitable conditions in the room for the quality installation.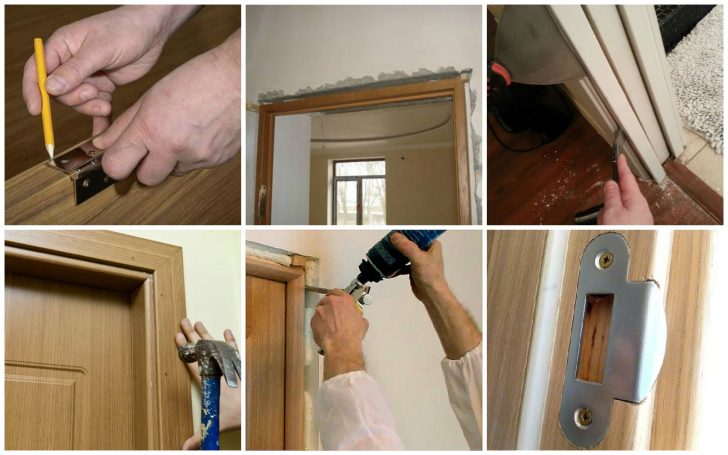 What should be done before setting up a door
All works, during repair giving a lot of dust and dirt, must be done before:
Installation, replacement of windows.
Plaster, leveling, priming of ceiling.
Plaster, leveling, preparation for pasting or painting walls.
Rough handling of floor, its leveling, and preparation for covering.
Further it is possible to vary time of door installation.
At what stage it is better to set up interior doors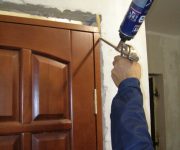 There are several variants:
If you need to expand a doorway, it is better to do all this work to the final smoothing of a room, or a large amount of dust settles on clean walls and ceilings.
If a door frame is exactly fitted to the size of an opening, it is correct to set up doors after final smoothing of walls and ceilings not to damage a new door during repair.
Many professionals use the method of the phased installation: set up a door frame before final smoothing of ceilings and walls and a door leaf and casings after it. This variant eliminates the dirtying and damage of new wallpaper or painted walls when installing a frame, and at the same time, a wood leaf will not draw moisture and rot during painting and pasting when indoor humidity is very high. In this case, in order to avoid damage and contamination, a set frame is better to paste over with masking tape, and then to remove it, after all dirty works, before installing the door.
Gaps between door leaf and floor
If installation is carried out before flooring of laminate, parquet, linoleum, and any other materials, it is necessary to accurately calculate the width of the coating plus adhesive or other materials that will be used during its installation.




If the door is placed at the stage, when floor is ready, then a wooden door is enough to leave a 5mm gap between the door leaf and the floor, and a 3 mm gap is enough to the plastic one.
During installation, you must take into account whether there carpets will be on a floor on the entire circumference of opening. If it is so, then you need to take into account their thickness and increase the gap.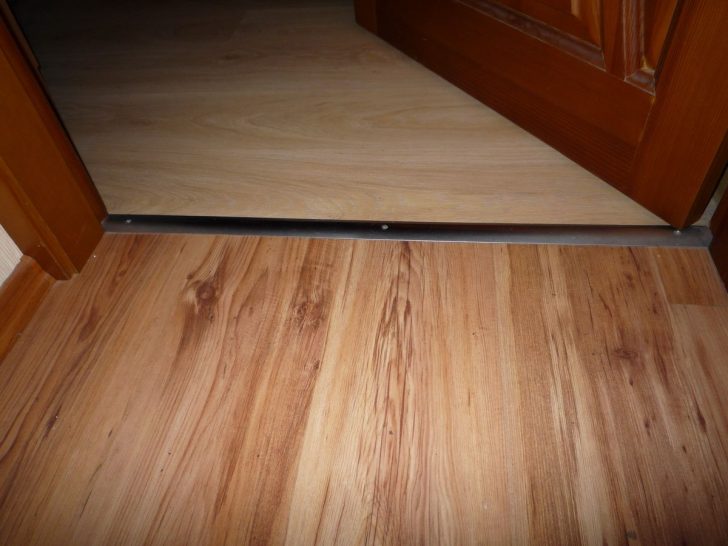 A few important rules:
A properly installed door must be exactly parallel to the wall, does not stick out and does not fall in.
An open and left in any position door should not open or close independently.
When opening-closing the leaf should not touch the floor.
So, it is better to install interior doors at the last moment, so that they do not lose their appearance and functionality, but you should plan and calculate everything beforehand, so you do not have to remake it or have inconveniences due to inaccuracies and errors. And in any case, before installation, it is necessary that doors "live" a little bit in their new house. Let them adapt and take its natural state.