Wireless doorbell for an apartment
Table of contents: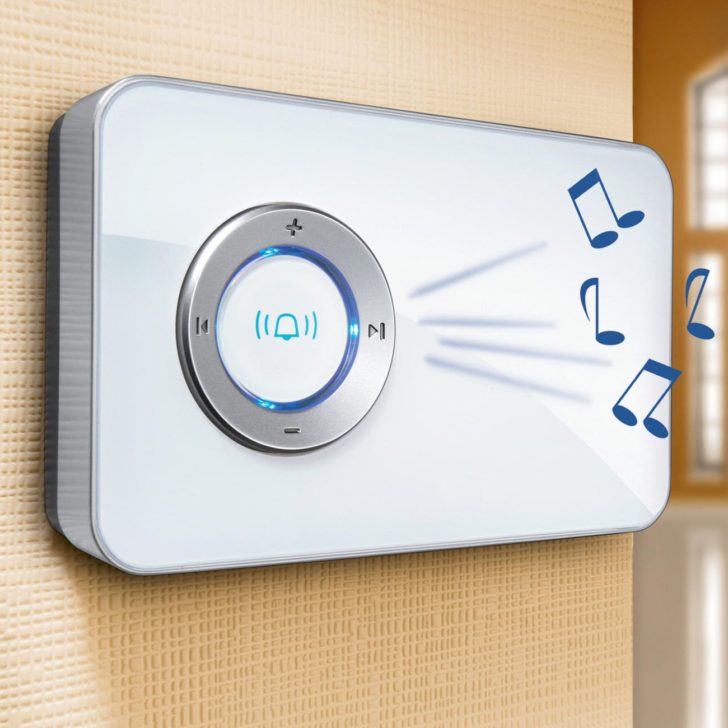 Technological progress is improving all mechanisms which people invent and use. The door electric bell is not an exception. Starting with simple mechanical devices depending on electricity and wiring, this process has turned bells into convenient wireless electronic devices with a wide variety of features and functions. Innovation is not expressed only in the absence of a physical connection between a button and a response sound panel but also in being equiped with a camera, a motion sensor, and sound recording.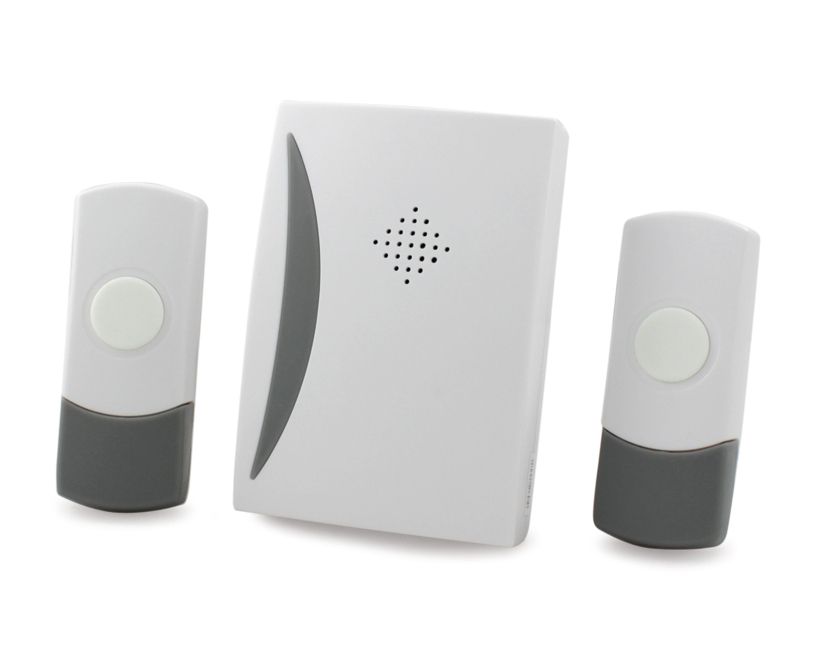 Types of devices
Deciding to install a wireless doorbell in an apartment, you need to know, how one device differs from another one. Products vary depending on the principle of the power supply and are divided into the following types:
operating off the supply line;
operating off a self-contained power source.
Wireless bells, which are electrically powered, can be connected to the apartment wiring or operate off a socket. The first variant is properly called electromechanical. These products are almost not produced now; electronic devices came to replace them. The second variant presupposes a plug on a device, needed to be plugged into a socket for its operation.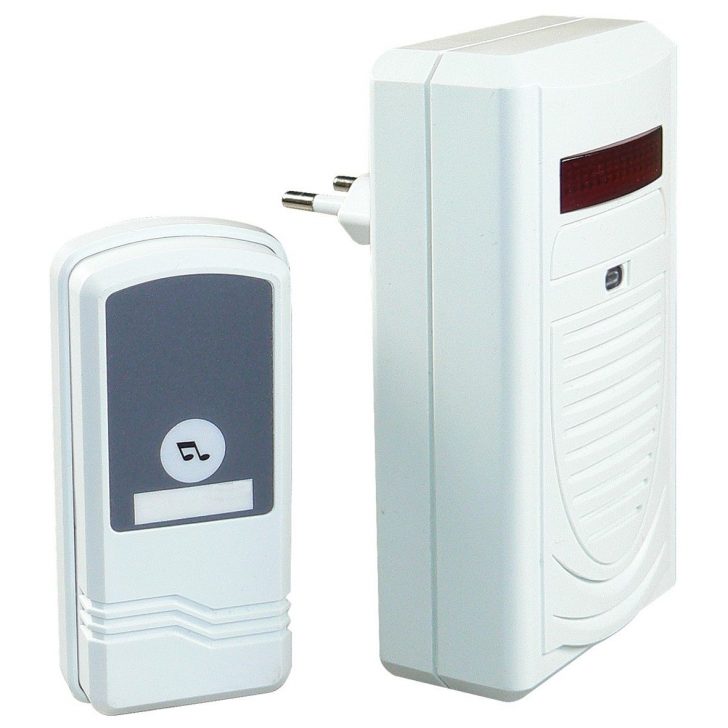 Batteries or accumulators may serve as a power-giving element of self-contained devices.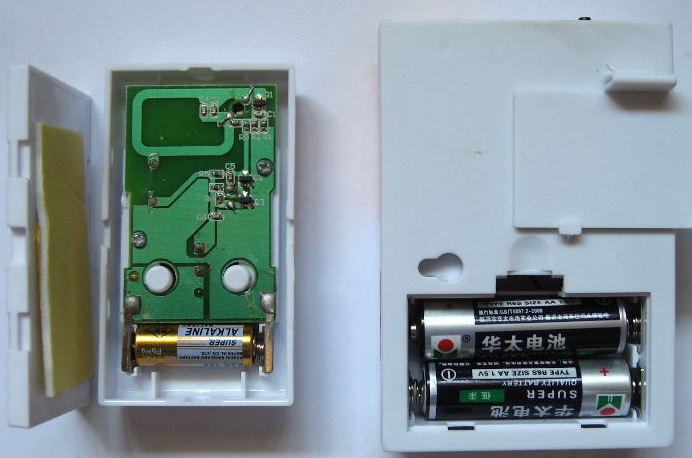 Advantages and disadvantages of the wireless bells
Wireless door bells have both its advantages and disadvantages:
Its main advantage is that it is not necessary to lay out wires from the button to the response panel. This is especially worth if you set up a bell in a private house or in a cottage. If we talk about an apartment, then it is good to set up bells after repair, in the case when wiring is not provided for the doorbell or after installing a new front door.
Call button is made hermetical, it helps to protect the internal structure and circuit from moisture and avoid short failure.
A wireless bell with self-contained power does not depend on electricity, so they will operate even where there is no power.
Their disadvantage they have is that you need to keep your eye on the battery level or accumulators charge and change them from time to time. Element of power in the button, as a rule, is durable; it does not need changing more often than once every few years. The response device consumes more power, so the battery changing will be needed more often: once every few months, depending on usage. Therefore, choosing a bell for a door, it is better to prefer devices with a socket plug.
What should you look for when choosing a wireless doorbell?
To select a wireless electric bell for a door, you need to pay attention to its features and functionality. It is necessary to mark the following points.
Frequency it operates at is an important indicator. It is necessary to pay attention on it not to run into a situation when you press a doorbell button of your neighbor and the device to react is yours. A circuit of receiving signals from wireless devices is designed for certain frequency level. As a rule, different bells have different frequency.
Bells for doors with two buttons are ideal for apartments with a tambour or houses and offices with two entrances. The device will inform you about guests and it does not matter which door the visitor rings.
A wireless door bell with two speakers is suitable for use in an office or a big house. One can be installed near the front door, and the second - in the farthest room, where the sound of the device isn't usually heard.
Wireless electronic bells with a camera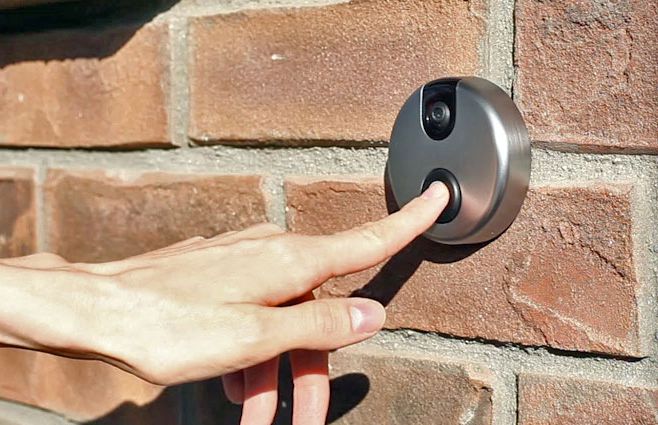 We should also mention an electric bell with a camera. It allows you to see who come to you in your absence. Pressing the button turns on automatically recording on a flash card or another date storage device. It should be installed where a good view on the zone in front of the entrance door will be provided. Devices with a camera can be relatively simple in design and equipped with additional functions and therefore more expensive.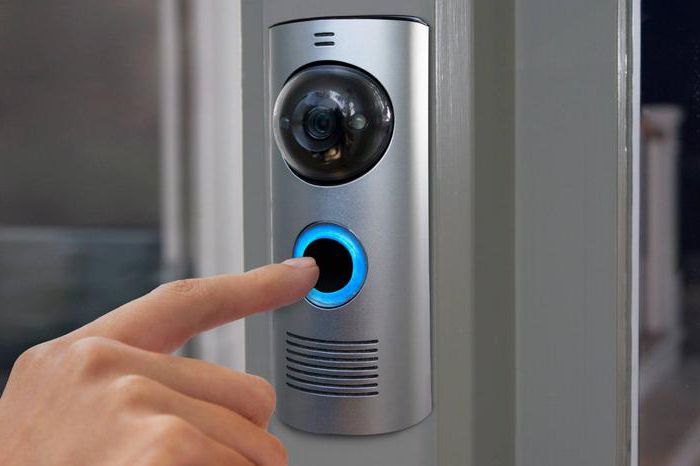 Wireless electronic bells with a camera are designed to increase life safety and probability of personal property preservation.
The principle of operation and the circuit of the wireless door bell
Wireless device operation is based on radio waves. Its circuit consists of the following components:
a source of power;
an audio playback device;
a transmitter;
a control circuit.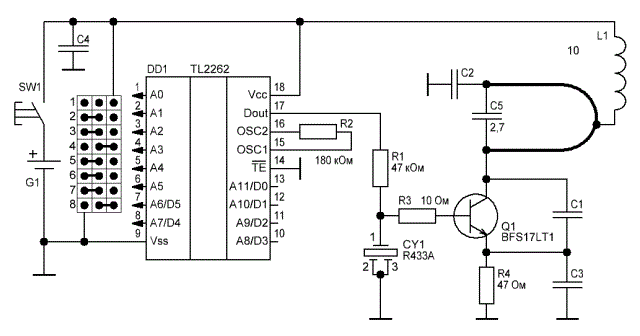 Pressing the button, acting as a transmitter, you send a radio signal to the receiver, which is a panel with a speaker. Using this bell, we must remember that radio waves are blocked or become weaker getting through the concrete structures. Therefore, if the walls of a house or an apartment are reinforced, or there is a metal mesh on the path of the signal, the device cannot operate. There are limitations in range the signal extends to. But it is at least 100 meters, so that the residents of private houses do not worry about it.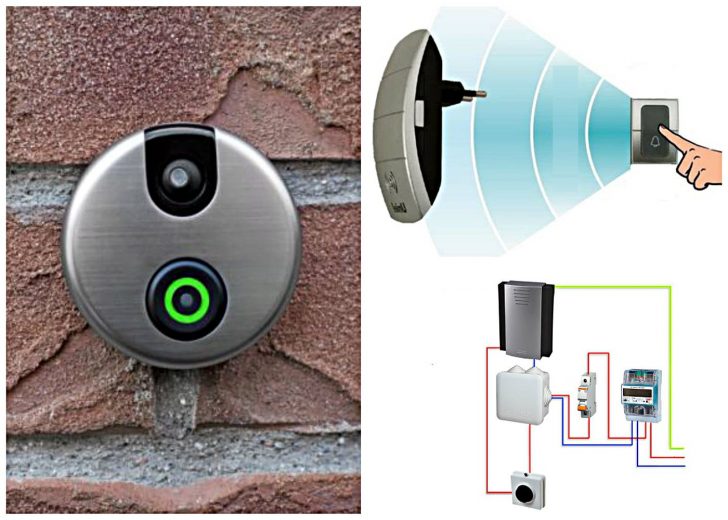 Bell circuit with a camera is more complex as it contains elements for video signal processing and recording. Such devices are much more expensive.
Installation of the door bell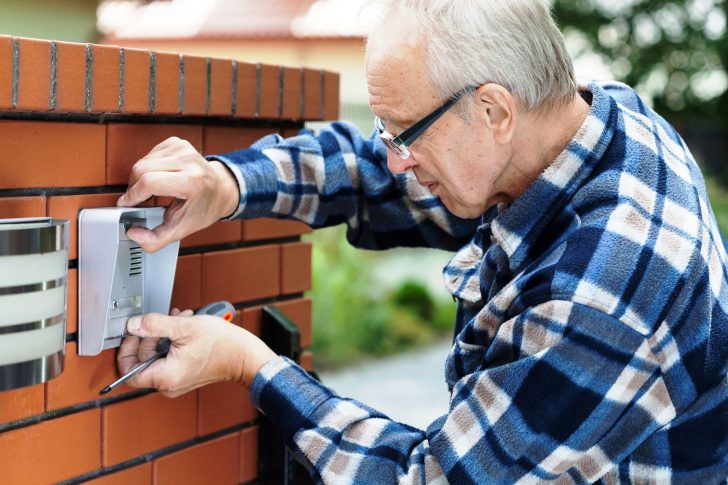 It is not difficult to install a wireless electric bell. To do this, a button should be fixed to the wall by a front door and a response panel - in the room. A battery-powered device is only needed to turn on. It can be hung on a wall or put on a wardrobe. Block with a plug for the network is simply plugged to the socket.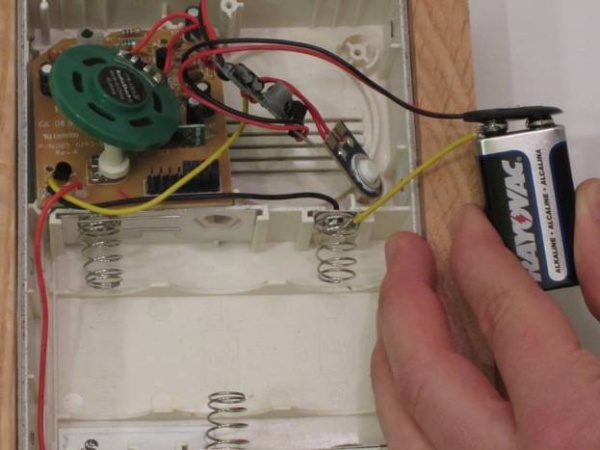 Buying the simplest wireless doorbell or a more expensive device with a camera, you will be able to select the right model easily knowing all the features of such products.