Coded Door Lock: Mechanical and Electronic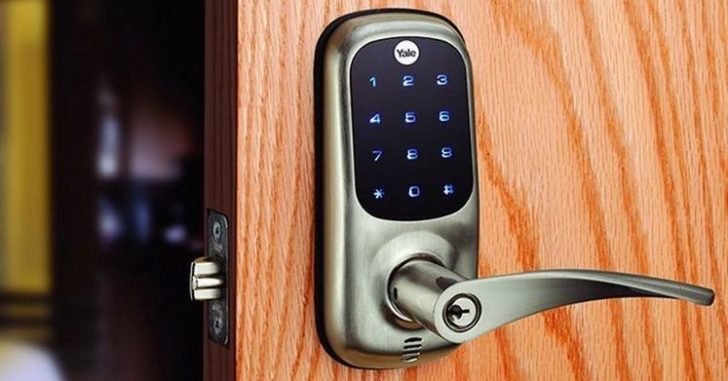 Table of contents:
From the moment when people come up with the first door they are scratching their heads over how to protect doors from the invasion of uninvited guests. Locks have existed since ancient times and their structure and mechanisms have not changed but new technologies have gone far ahead that had an effect on the improvement of locks. Coded locks appeared recently but have already gained great popularity because of its simplicity and high reliability in comparison with conventional locks. To break a coded door lock is much more complicated than a conventional mechanical lock.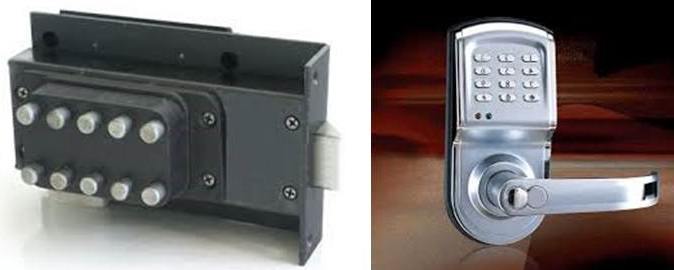 To adjust a coded lock on a front door by own forces is not difficult. It does not need to have special technical knowledge and it is enough to read the instruction carefully. The main advantage of any coded lock is that the usage of such lock does not need a key. Instead of it a special set of numbers is used - this cipher is a key to the code lock. Let us consider the types of coded locks, methods of installation and setup by own forces.
All coded locks are divided into two types: padlocks and mortise locks. Padlocks are commonly used on doors of commercial and industrial premises, and mortise locks - on entrance and interior doors. In general, they differ only by methods of lock installation. Also all coded locks are divided according to the process control of the locking mechanism. There are mechanical and electronic (or magnetic) locks.
Mechanical coded lock on a door
Mechanical locks, in turn, are classified by the type of structure. They are push-button, rotary and roller. Pushbutton coded mechanism is most common in mass use, such as a door of an entryway. Coded mechanical lock on a door - this is probably the best budget choice of a coded lock. But it has one major disadvantage: over time the buttons have a tendency to fade and sink, so it won't be difficult for the experienced housebreaker to punch the right code. But there is also an advantage that the code can be easily changed without changing the entire device.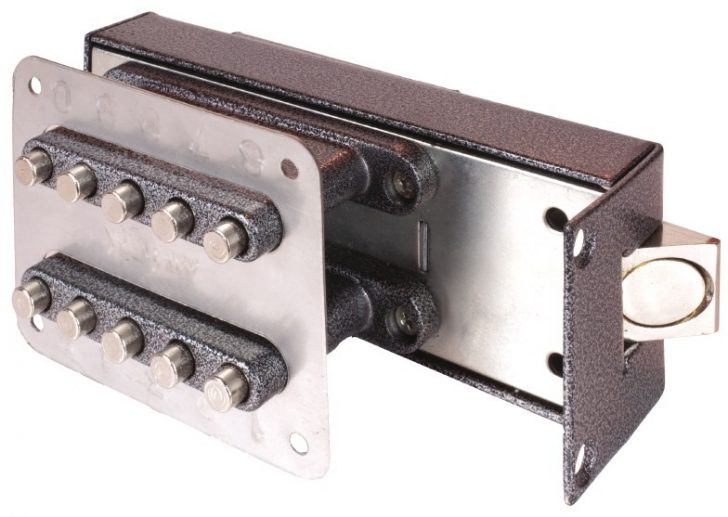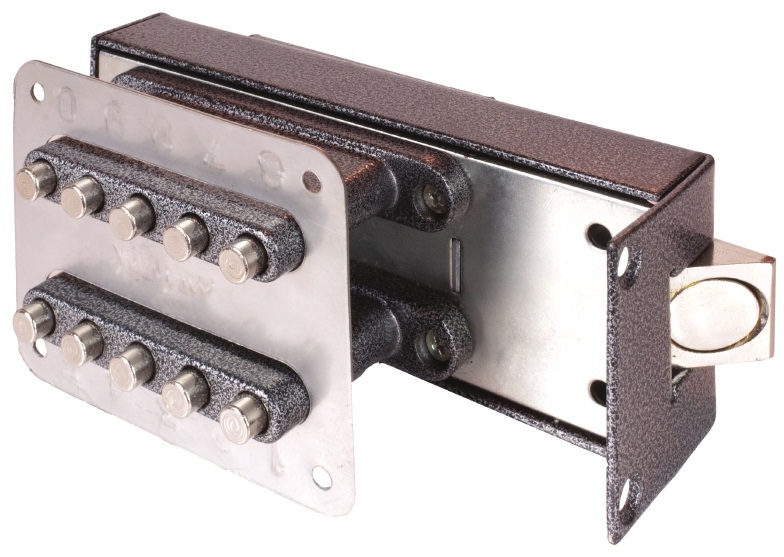 Roller and rotary mechanical coded locks are mainly used on doors of safes, safe deposit boxes, cases. The main advantage of mechanical coded locks is not required a key and duplicates and access to the entry is limited by those people who know the code.
Structure of mechanical coded lock
A feature of mechanical coded locks is that they do not have a keyhole which guarantees its high reliability and reduces probability of housebreaking. With the help of a certain coding of cylinders or rollers in a lock, you can set up the key code by own forces or change the factory settings. You can install a mechanical coded lock on any door - metal, plastic or wood. It is easy to install a coded lock on a front door by own forces. It is desirable that the thickness of a door leaf is at least 3 cm.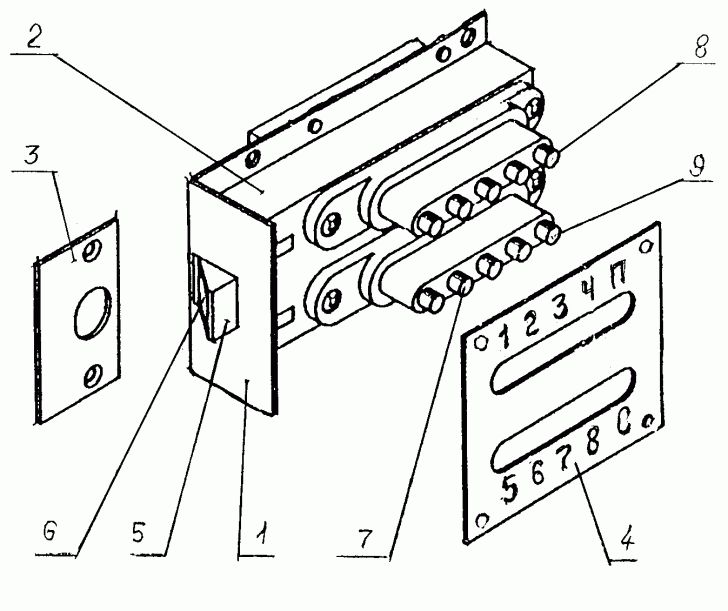 Instruction for installing of a mechanical coded lock by own forces:
• define the width of a leaf and select a suitable locking mechanism;
• do the layout of a point where a lock and a panel will be installed;
• using a drill to make holes in a door leaf for a lock case;
• attach code panel;
• set up the lock mechanism;
• install and fix all units of the mechanism;
• set up a codeword and check a device serviceability.
Electronic or magnetic coded lock on a door
Electronic coded locks can also be divided into 2 types: pushbutton with electronic control and magnetic coded locks. Electronic coded lock in addition to push-button code also has remote electronic control. This type of lock is often used for intercom and on a front door with a guard automated checkpoint but it can be installed on interior doors. Magnetic lock has a special magnetic key or card on which the codeword is stored. This type of lock is considered to be the safest as it is difficult to break a magnetic code.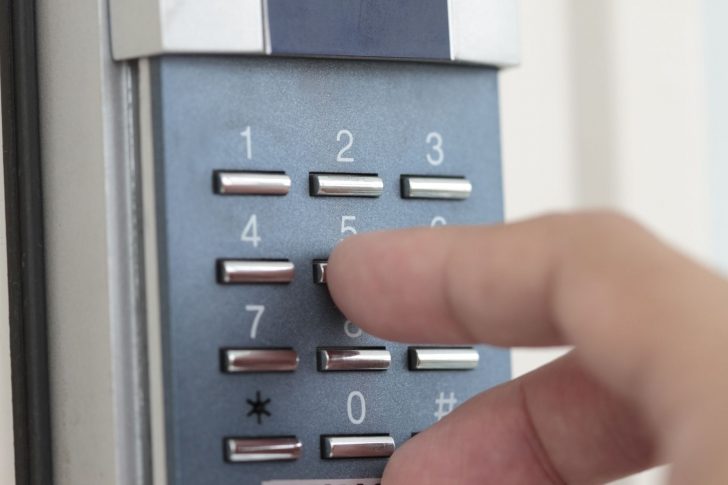 The device of a magnetic coded lock is powered by electromagnetic pulses transmitted remotely to the control panel. However, a magnetic lock has its disadvantage. When you disconnect the power source a lock either is blocked or disabled. Therefore, it is important that a magnetic coded lock on a door has its own uninterruptible power supply, or the possibility for manual unlocking.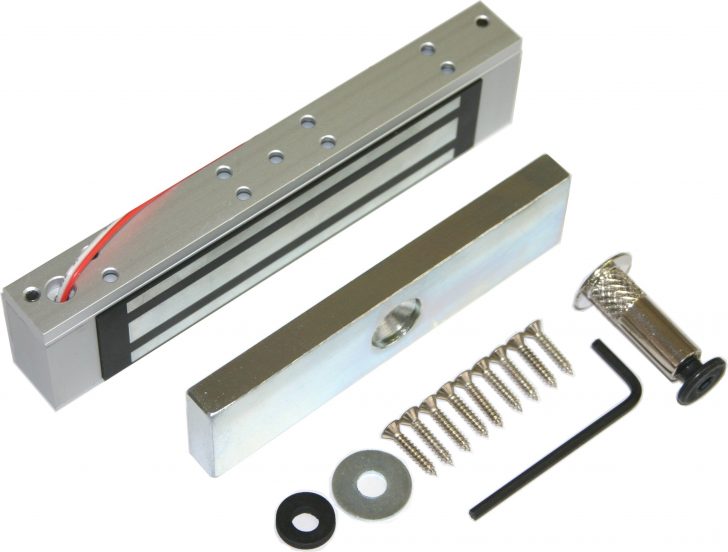 How to set a code lock on a door by own forces
For reasons of safety, it is recommended to carry out transcoding of coded lock on a front door at lest once every month. This is easy and quick process, in the presence of the built-in secret mechanism and of understanding of his actions.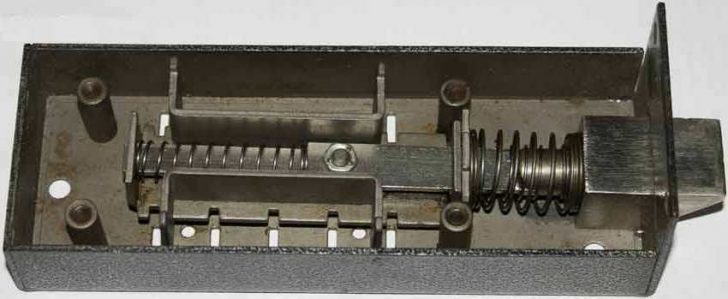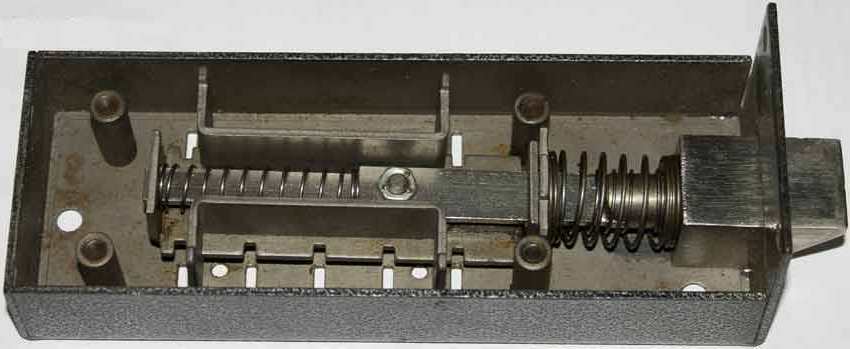 To change a codeword of lock cylinders by own forces there is no need to disassemble an entire device again. It uses a special tool which acts directly on the secret part of a lock and is gotten into a special slot in front of the door. During the changing a door should be open, and all latches necessarily put out until it stops. It is necessary to turn a key clockwise, and then insert a new key and hide inside latches with a new key. If the operation is successful, a lock will only respond to a new key or code. If there are doubts about the correctness of the action it is best to refer to a master who will explain how to handle with a lock properly.